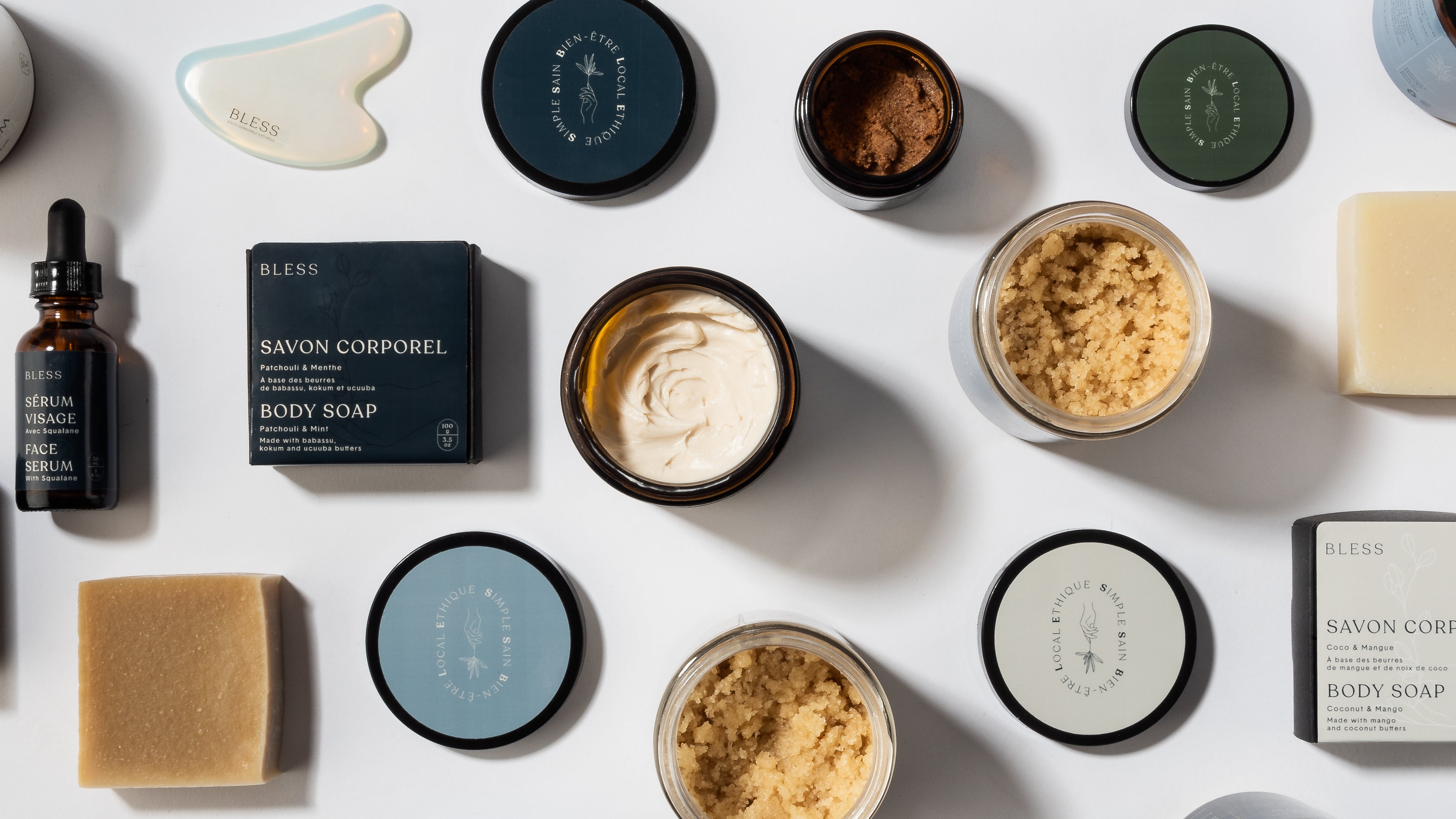 about us
Well-being Simple Ethical Local Sane our mission
Our mission is to create top quality eco-friendly and high-performing cosmetic products that meet the needs of ambitious people while celebrating diversity through the use of exceptional ingredients with remarkable properties.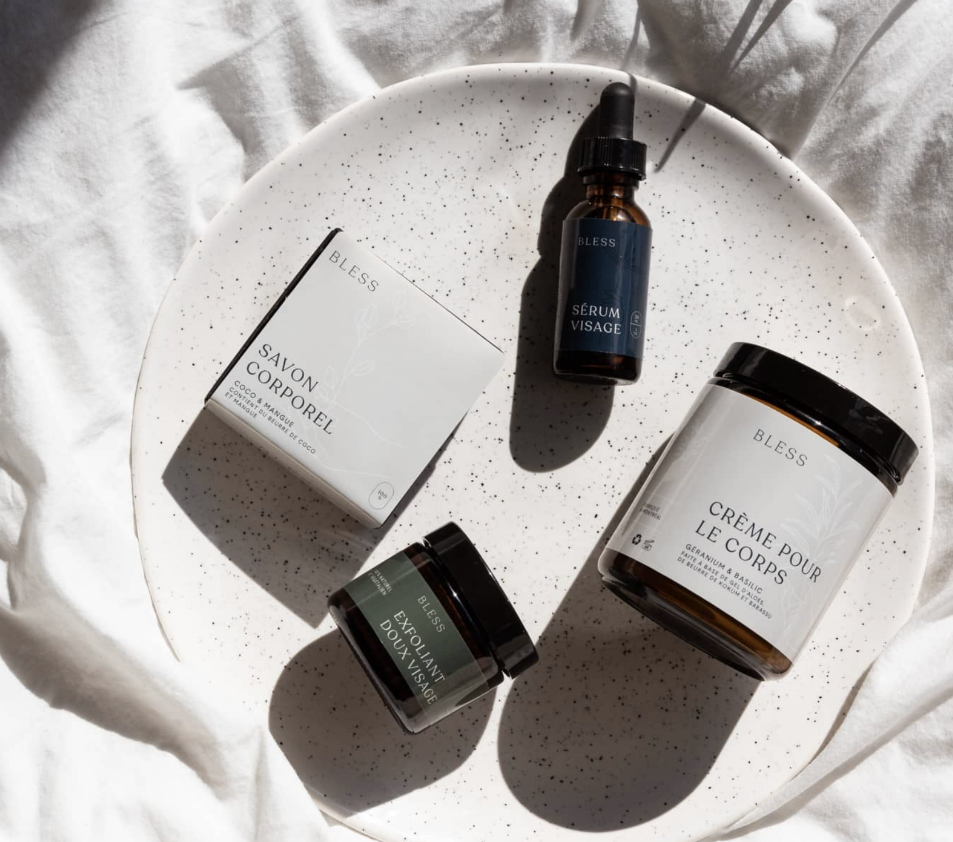 WHAT DOES BLESS MEAN?
Bless comes from the word "bless" which means "the act of saying or doing good". Going with this principle, each letter of the word Bless carefully represents our values ​​and the good we want to convey through our natural and vegan products to the people who use it in their daily beauty routine.
#1
Well-being
Founded with an essential priority for well-being, Bless embodies this value by handcrafting its products with exceptional ingredients known for their remarkable properties for the skin.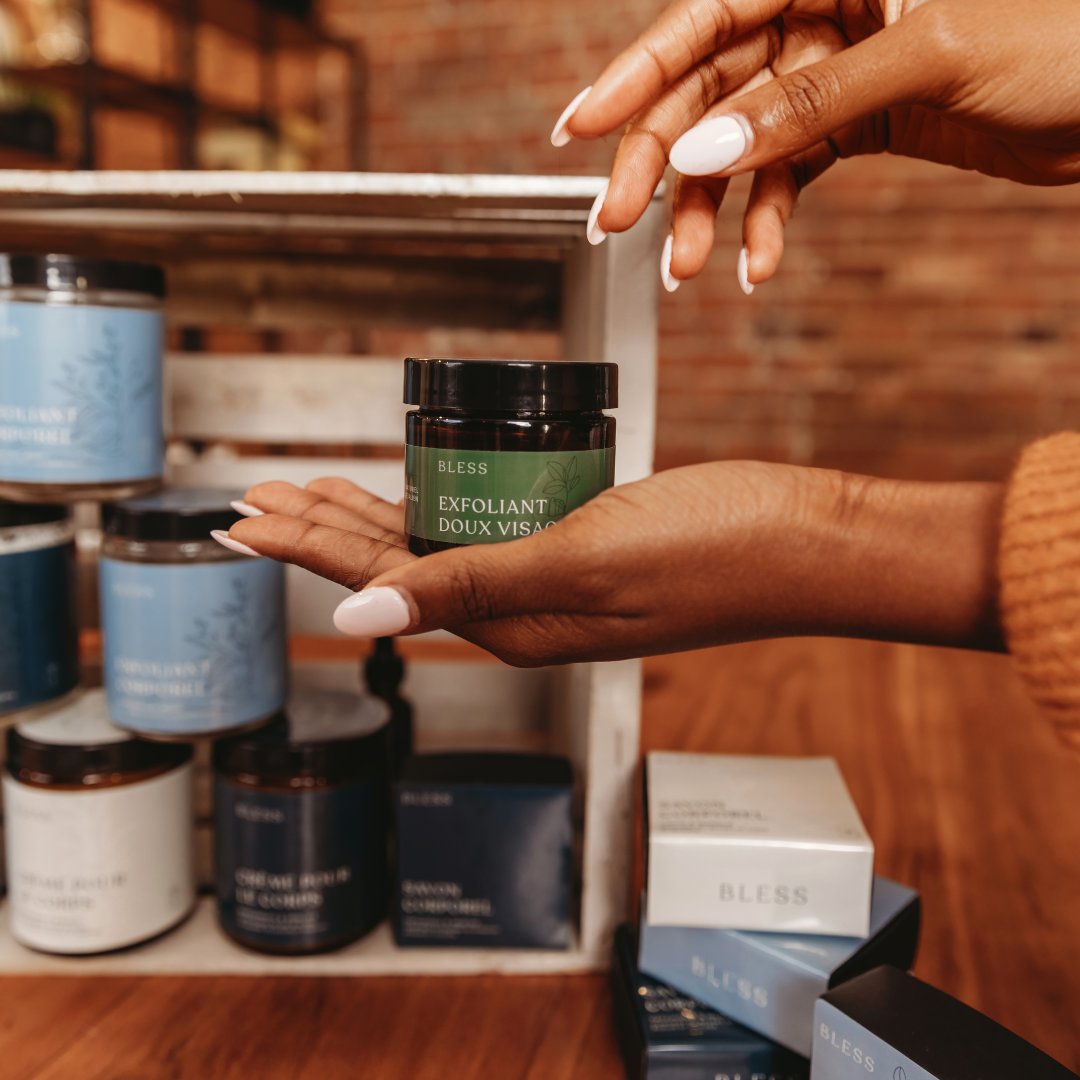 #2
Local
Promoting the local economy is of paramount importance. Every product in the Bless range is formulated and manufactured in Montreal emphasizing small-batch production to ensure an unparalleled experience for you.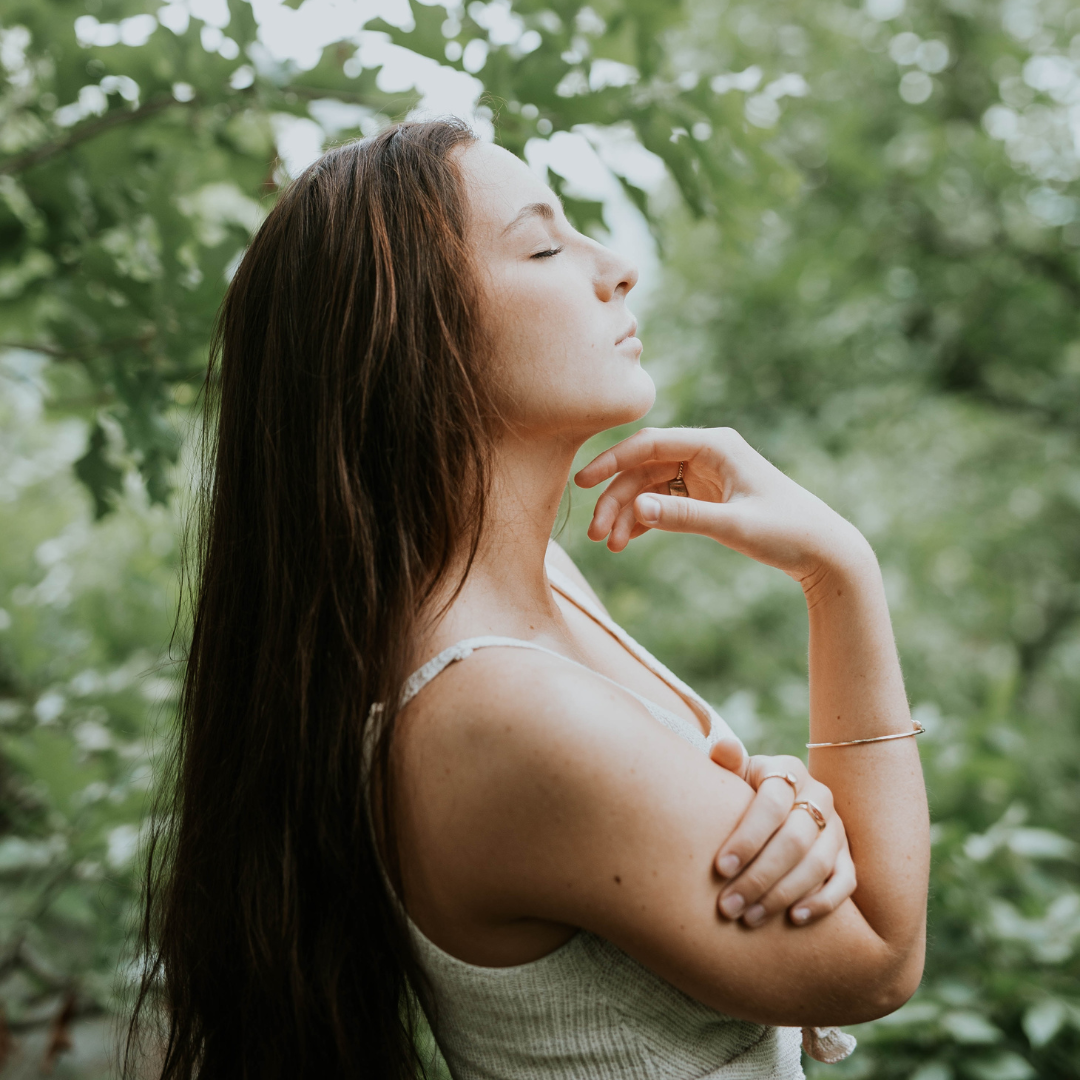 #3
Ethical
We attach a great importance to nature and the environment. We are committed to never testing our products on animals.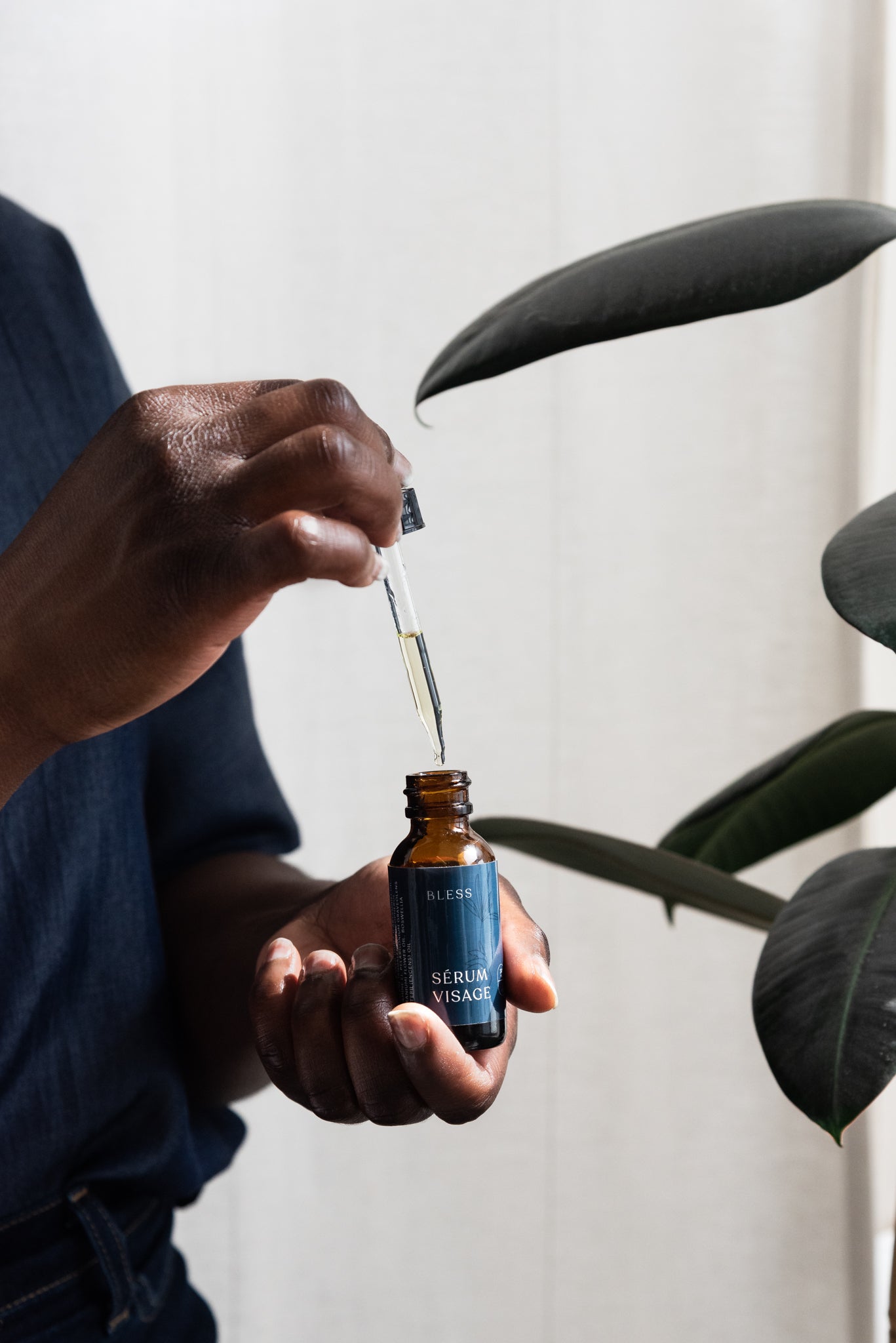 #4
Simple
Simplicity is at the center of the actions we take. Whether in products formulation, number of ingredients or packaging, Bless keeps things light and simple.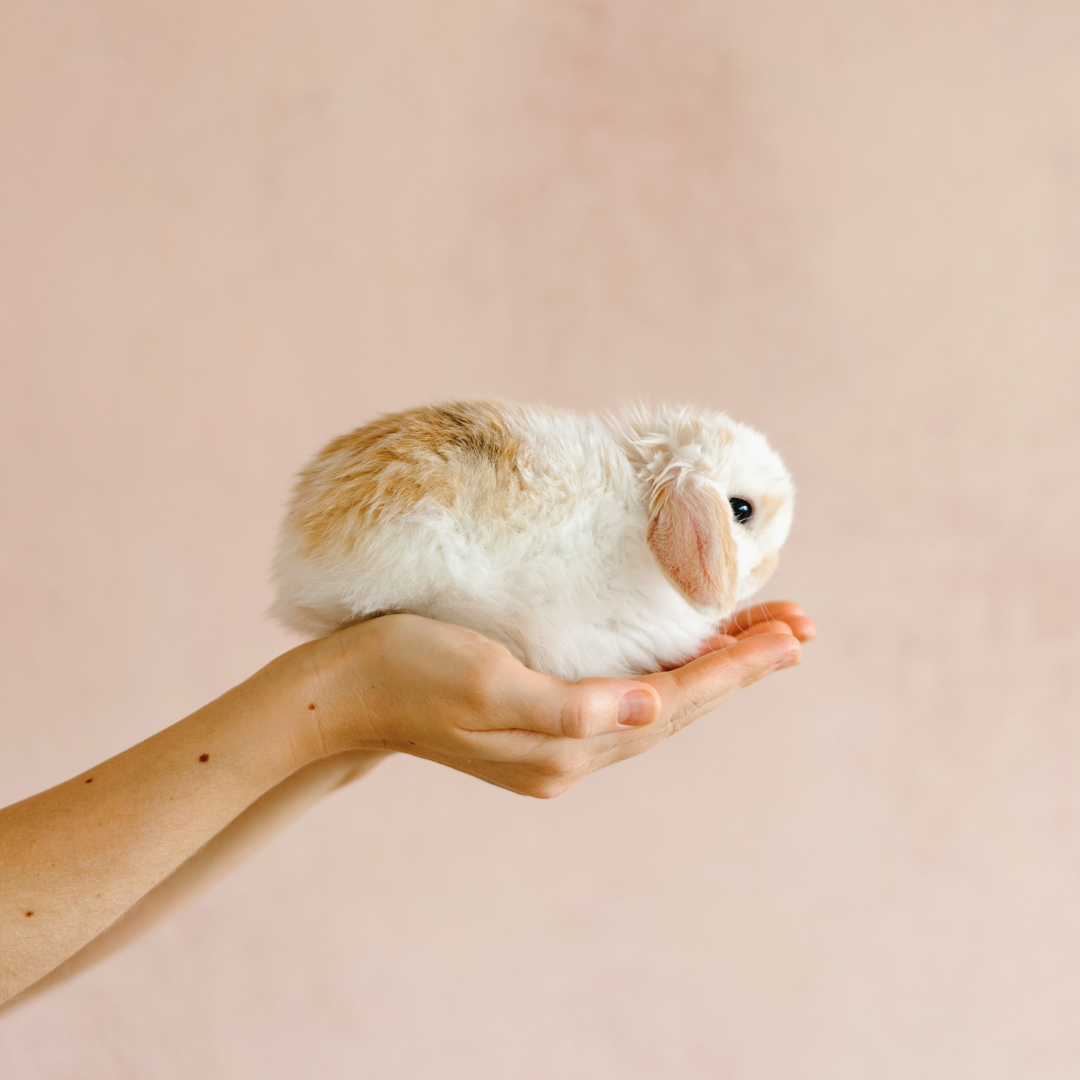 #5
Sane
Bless was designed with the desire to offer 100% natural and vegan skincare products. Our products do not contain any chemical ingredients.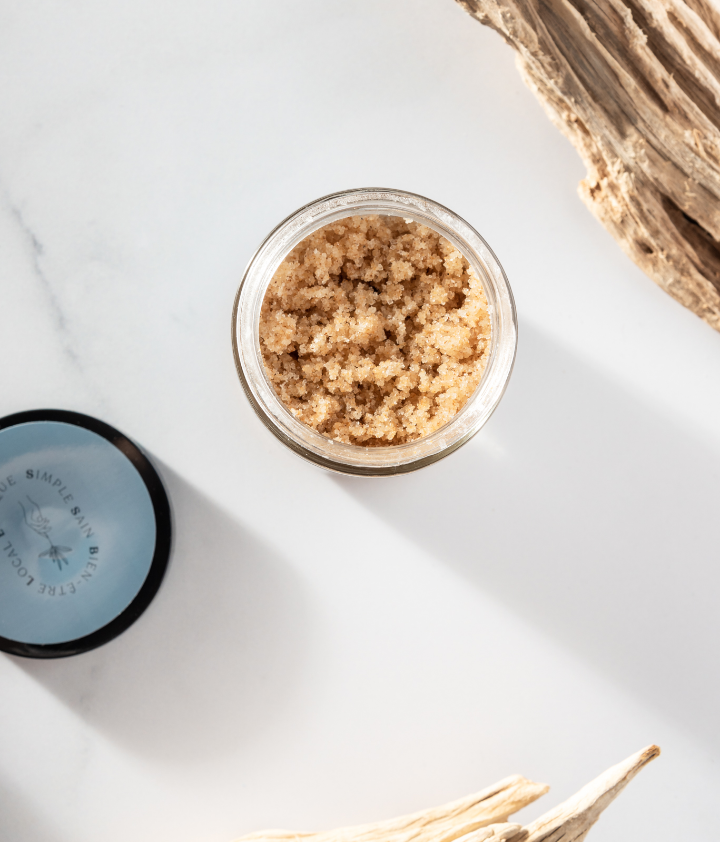 BLESS ingredients
We have noticed that in the world of natural body care products, commonly used ingredients such as shea butter and cocoa butter are highly popular. That is why we have chosen to highlight lesser-known ingredients like abyssinian oil, ucuuba and babassu butters, among others.
Our mission has always been to create natural, eco-friendly, and high-performing body care products that showcase a variety of exceptional ingredients with remarkable properties sourced from around the world.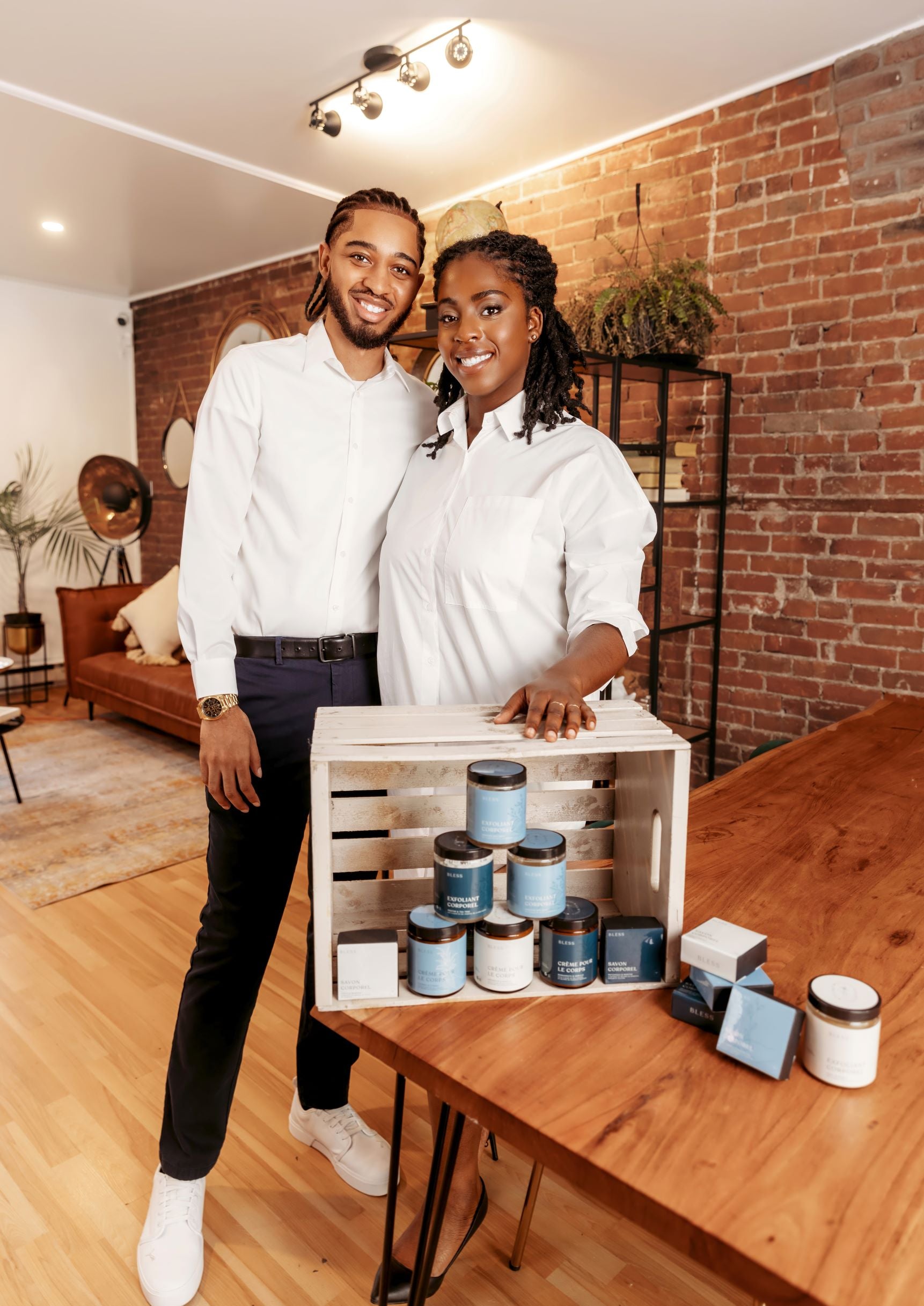 The founders
Kemesly & Julie
Before Bless existed, Kemesly was skeptical of the effectiveness of natural products. He used to buy conventional drugstore products, such as shampoos and body creams, without really caring about their ingredients. Conventional soaps dried out his skin, but with the lack of alternatives, Kemesly continued to use them. On the other hand, Julie, passionate about natural cosmetics since her teenage years, had already tried many products and wanted to go further by creating a business that reflected her values.
But our encounter changed everything. It marked the beginning of a new journey in the cosmetics industry and entrepreneurship togheter.
TODAY AND TOMORROW
Today, we're fully investing in our development by deepening our knowledge in the cosmetics industry. We place great importance on customer feedback, as it allows us to continuously improve and offer innovative body care products that cater to their needs.