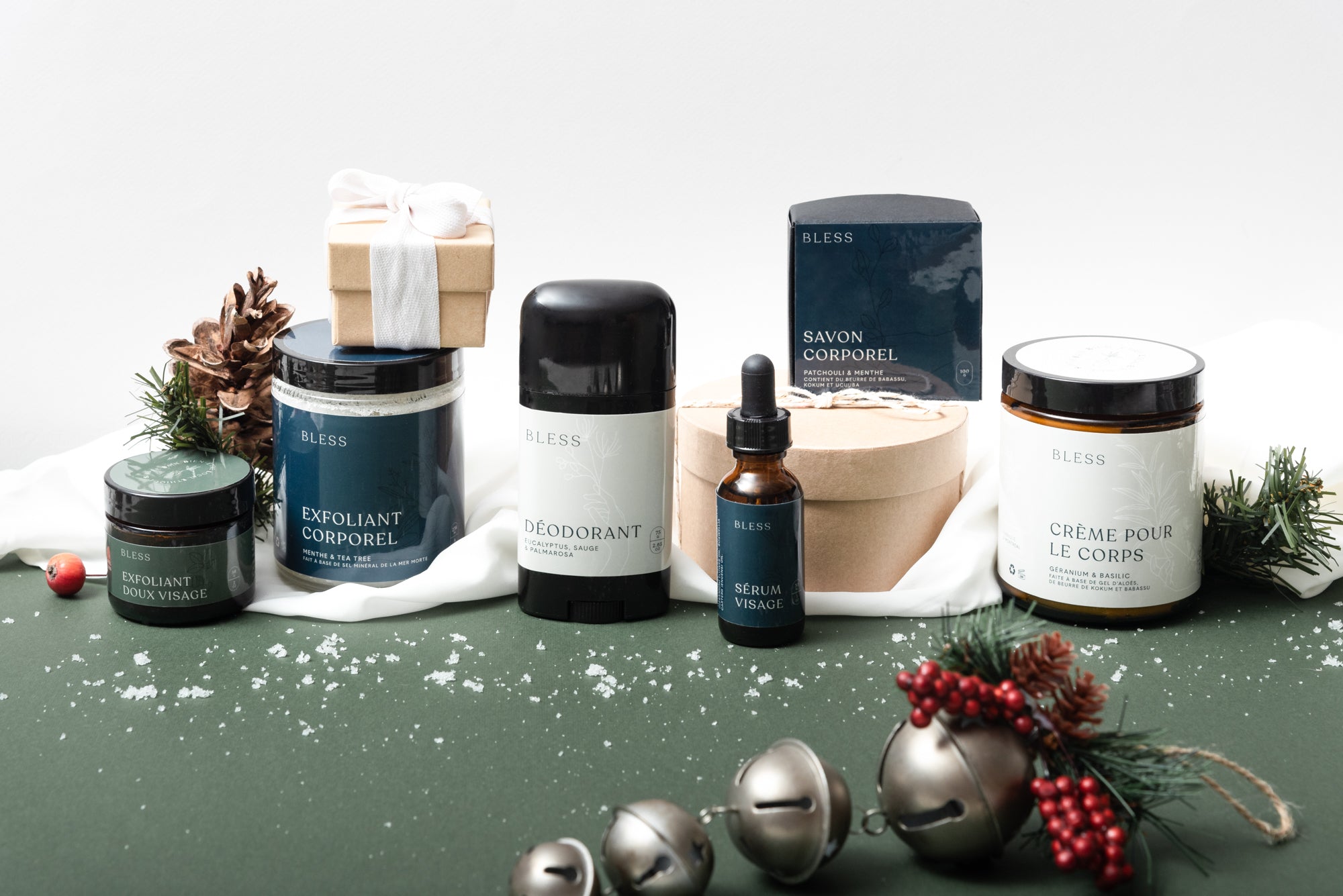 10$ OFF for gift boxes of 99$ and more
Gift boxes available now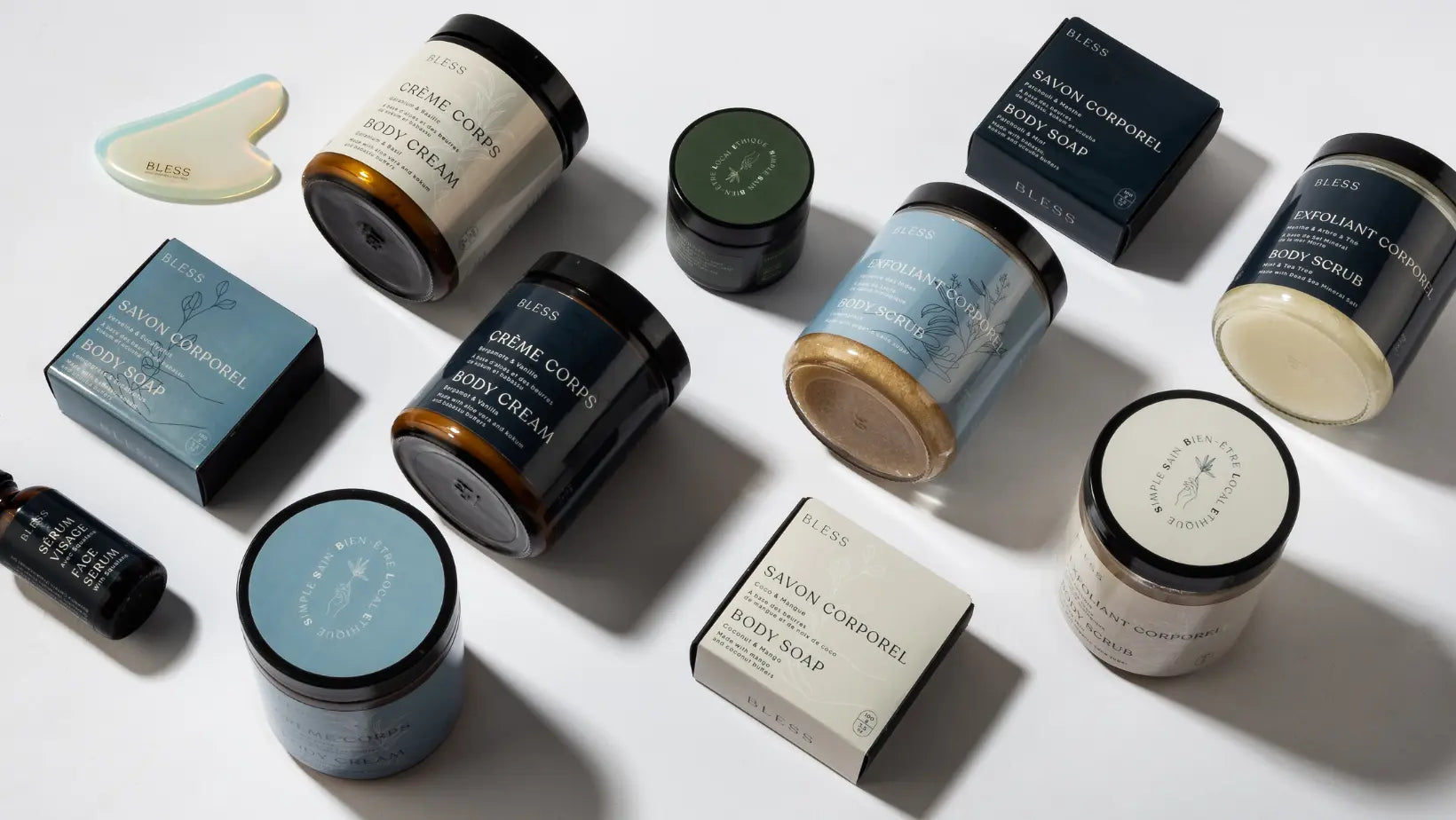 Start your day with confidence
Reveal your natural beauty everyday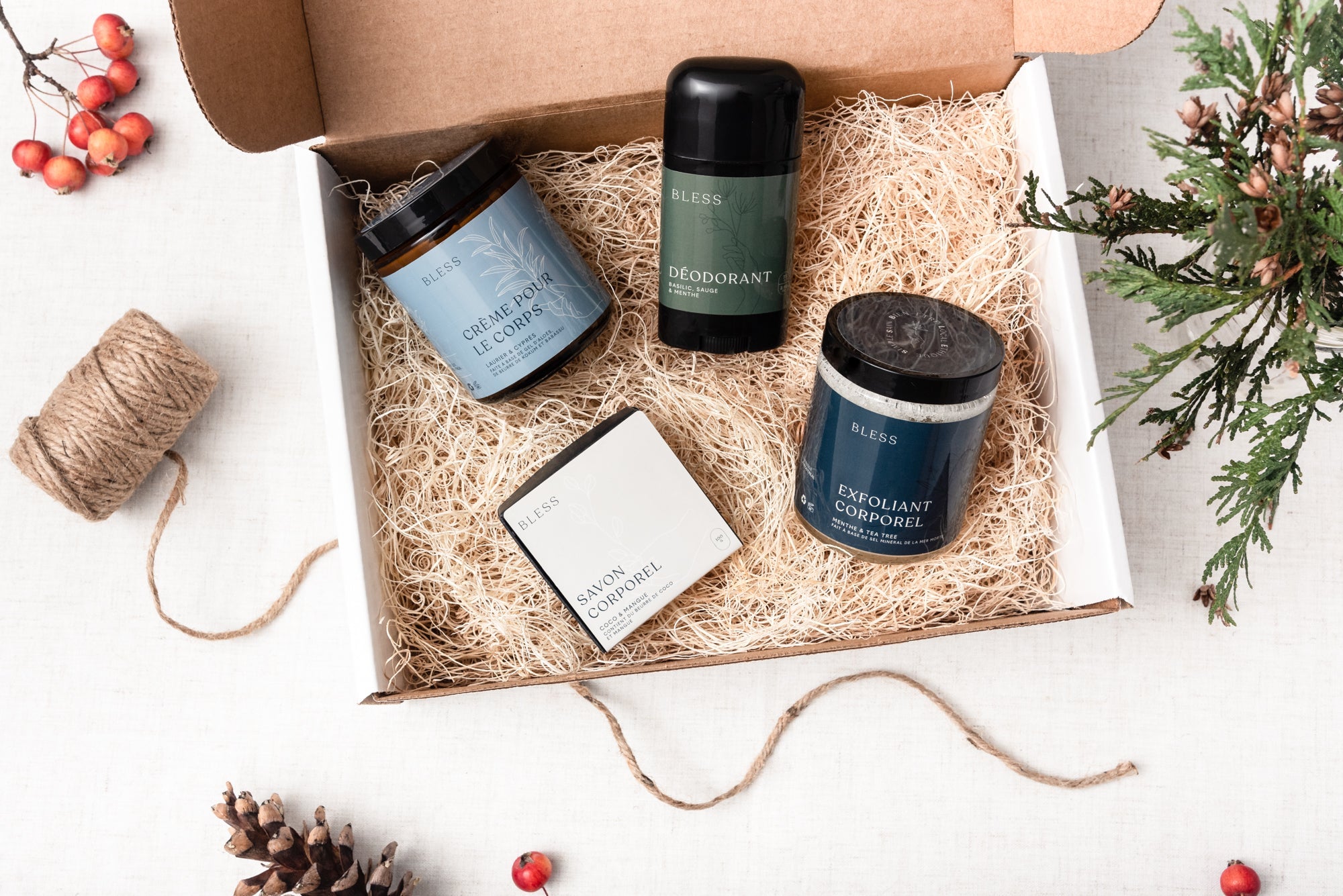 Gift boxes 🎁
Customizable
Explore the holiday magic with our customizable Bless gift boxes! Choose from a selection of our products including serum, soaps, creams and more. Enjoy a 10$ discount on all gift boxes over 99$ along with free shipping across Canada.
Customize your box
Pamper your skin for winter❄
OUR INGREDIENTS
A DAILY DOSE OF NATURE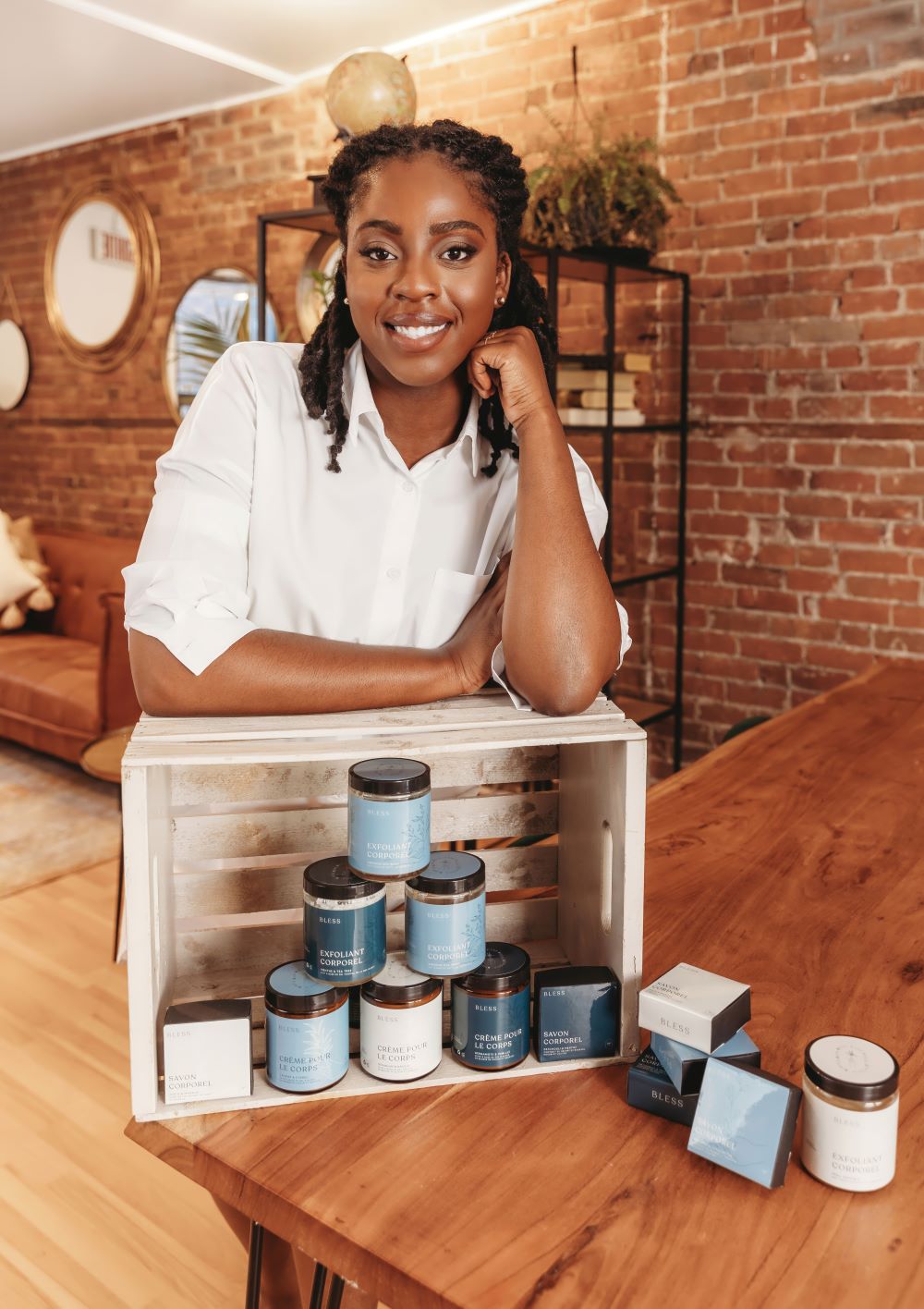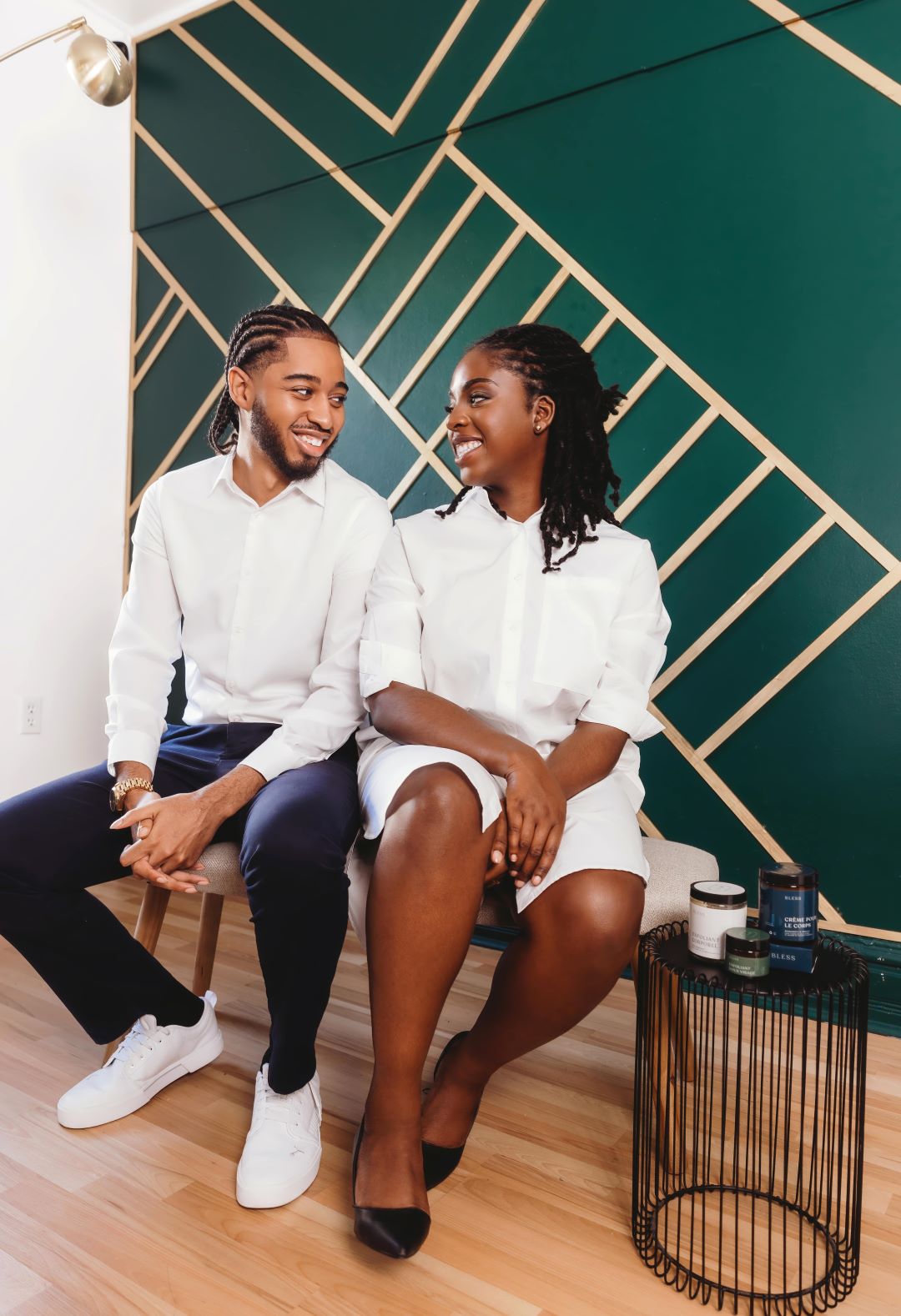 The founders
Kemesly & julie
The entrepreneurial couple, Kemesly & Julie, created Bless to promote exceptional ingredients with remarkable properties for the skin, replacing the unfamous shea butter. Guided by their love for entrepreneurship and their desire to offer eco-friendly and high-performing cosmetic products, they continue to innovate tirelessly to offer the best to their customers. From creams to body scrubs to face care, these natural body products will take you on a unique sensory journey.
Discover Bless's story here⬇
Our values
Well-being - Local - Ethical - Simple - Sane